Back to top
News and Announcements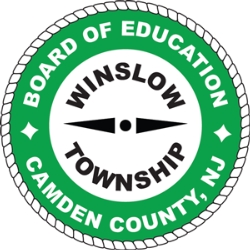 2019-2020 Welcome Back Letter - School Opens Thursday, September 5, 2019

Dear Parent/Guardian:
As we prepare for a new school year, I look forward to the new and exciting programs we have in place for our staff and students. We have been busy this summer painting and making repairs in our schools and two major projects at the High School are underway.
When our staff and students return for the new school year, they will find that the auditorium at the High School is being fully renovated with new seating, lights, sound system, and a new entrance. This new improvement should be completed by mid-October of this year. The new extension to the High School has also begun, but will not be completed until September 2020. It will include eleven (11) additional classrooms, a large multi-purpose room, storage area, and office space.

Since student achievement remains our number one goal, we continue to take the necessary steps to enhance our curriculum by purchasing a new Language Arts Program (Into Reading) for our elementary students in grades Kindergarten through 6, and we have new textbook adoptions at the High School in AP Government, AP Physics, AP US History, Health, Business, and Psychology. At the Middle School, we will be offering our 7th and 8th grade students a new Youth Based Services Program to extend our counseling and family services.

We would also like to take this opportunity to congratulate Mrs. Christa McBride, the new Assistant Principal at Schools No. 5 and No. 2. There will also be 42 new staff members joining the Winslow Township School District family.

Our School Board has made a commitment to provide our students with the best educational experience possible. The teachers and administrators will support that goal by increasing achievement for all students, improving instruction, creating a safe and supportive environment for students, and improving communication with our parents and community. As we continue to build a strong partnership with all stakeholders, our mutual objective is to build a strong educational school system for the children of Winslow Township. I look forward to seeing you in our schools this year and we thank you for your continuous support.
Sincerely,

H. Major Poteat, Ed.D., Superintendent
Note: A printable version of this letter can be found below.